Modern people like modern things. It can't be denied that Iranian people, mostly that part living in the upper middle-class regions of cities, have desires for modern things including modern interior designs and modern decorative materials. Despite the attractiveness of the market, domestic production still depends on imported raw materials and technology. However, the market is not satisfied yet, and imports also finished products in different categories.
Official stats reveal that people in urban areas are increasing their expenditures on decorative materials including floor covering, curtains, and wall coverings.
This increase of budget to be spent on decorative materials is the best sign of an increase in demand for such items.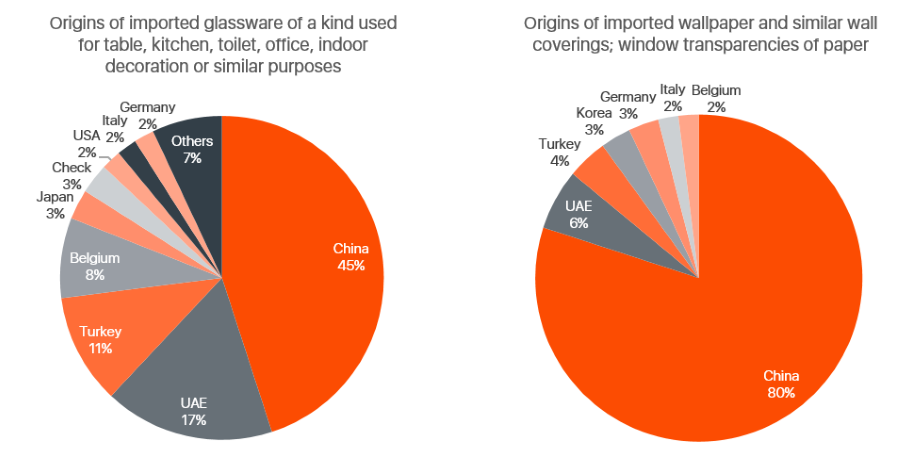 The limited number of domestic production of these items is both because of lacking in technology and raw materials. While almost all wallpapers are imported to the country due to lack of production techniques, the majority of curtains are assembled and customized in Iran with foreign textiles imported mostly from China and Turkey.
Hence the market for decorative items not only lacks in finished products but in raw materials and technology. Then, both suppliers of raw materials and finished-products, and technology providers are warmly welcomed to the market. But all these interested potential participants should note that their strong rivals in the market are those with much good quality and reasonable price.
Purchase Report
If you need more information in this industry we can provide you with a report including the following sections:
Country Overview
Market Highlights
Market Influencers (including market drivers and trends)
Supply Chain (company profile and product portfolio of key players)
SWOT Analysis (strengthens, weaknesses, opportunities, and threats)
Future Projection
Conclusion
This report gives you a general overview of the industry and the list of top producers and distributors in the market. It provides a deep understanding the significant market shortages and the best opportunities in this industry. Besides, the report will inform you about the key influencers in the market, current trends, and future outlook.
Purchase Industry's Key Players Directory
If you only need the contact details of Iranian companies active in your industry, you can purchase our industry-specific directory. The directory includes:
List of 20-300 Companies, based on the industry
Company Name
Company Address
Contact Person
Telephone
Email
Website, if any
This list enables you to directly get in touch with potential Iranian buyers/partners and kick-start your negotiations in Iran. Before we send the directory to you, we contact these companies and check the contact information of every single company on the directory and make sure we provide fresh and accurate data to you.
However, if you need more specific insights about your market or looking for information about particular products, you may ask us to prepare a tailored research just for your product. If that is the case, just click here.